Caused by the previous Facebook authorization issues, some of Yoybuy customers have login problems with Facebook, follow below steps can help you solve the problem.
Step one: Login to your Facebook account, find and click the "Settings" button from the upper right of the home page.
Step two: Click "Apps and Websites" from left list, and you can find yoybuy from there, select it and click "Remove".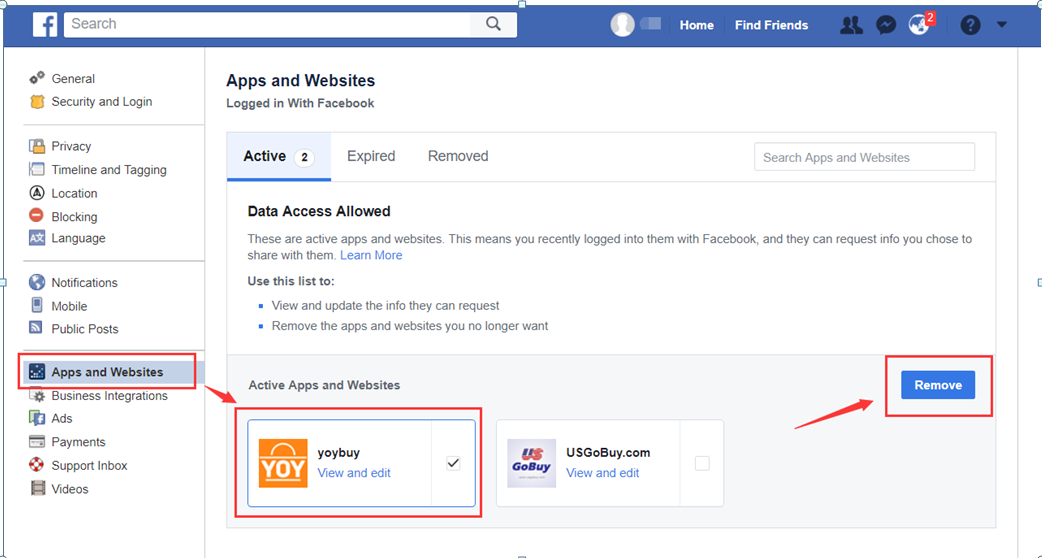 Step three: Click "Remove" button, and confirm remove it.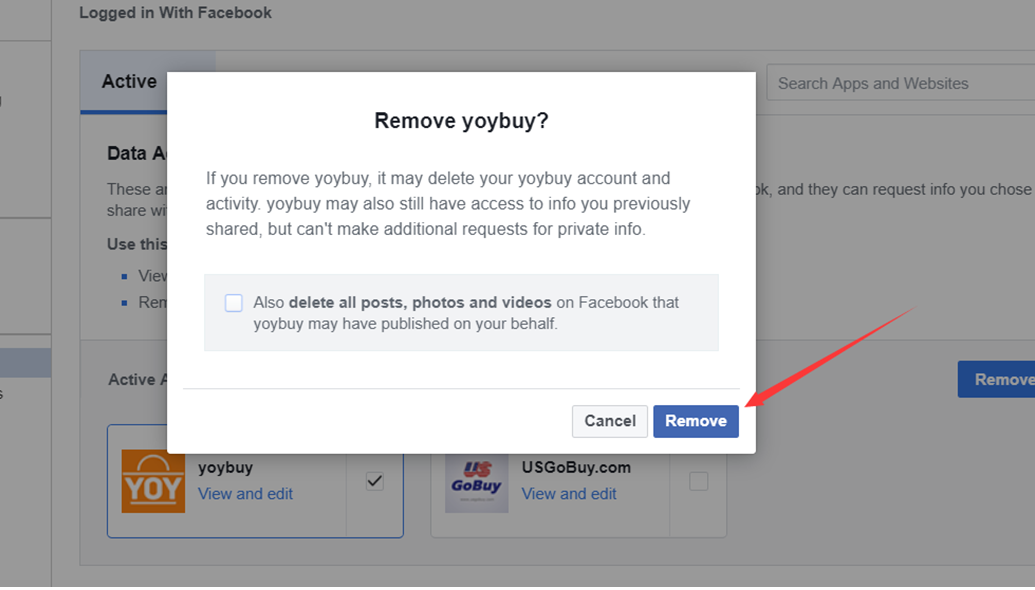 Step four: Find the Yoybuy login page(http://login.yoybuy.com/en/login), and then click "Connect with Facebook".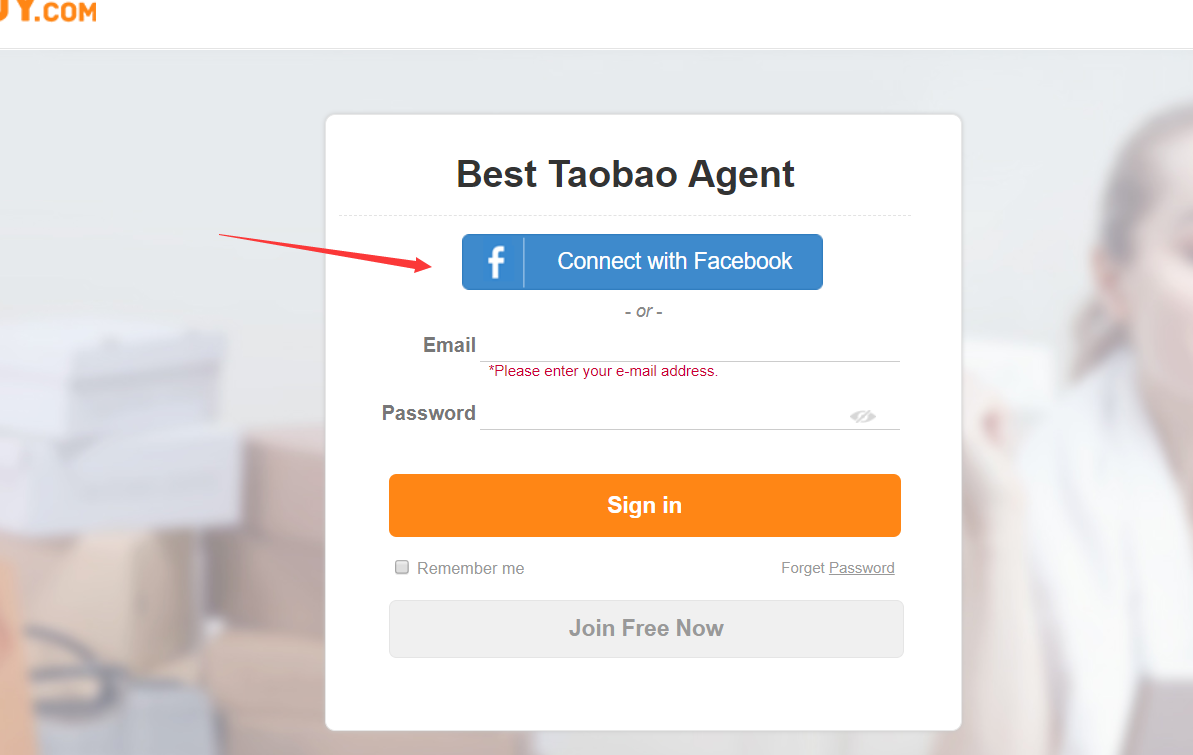 Step five: Click "continue as your name" in the popup page, then reauthorize it is OK.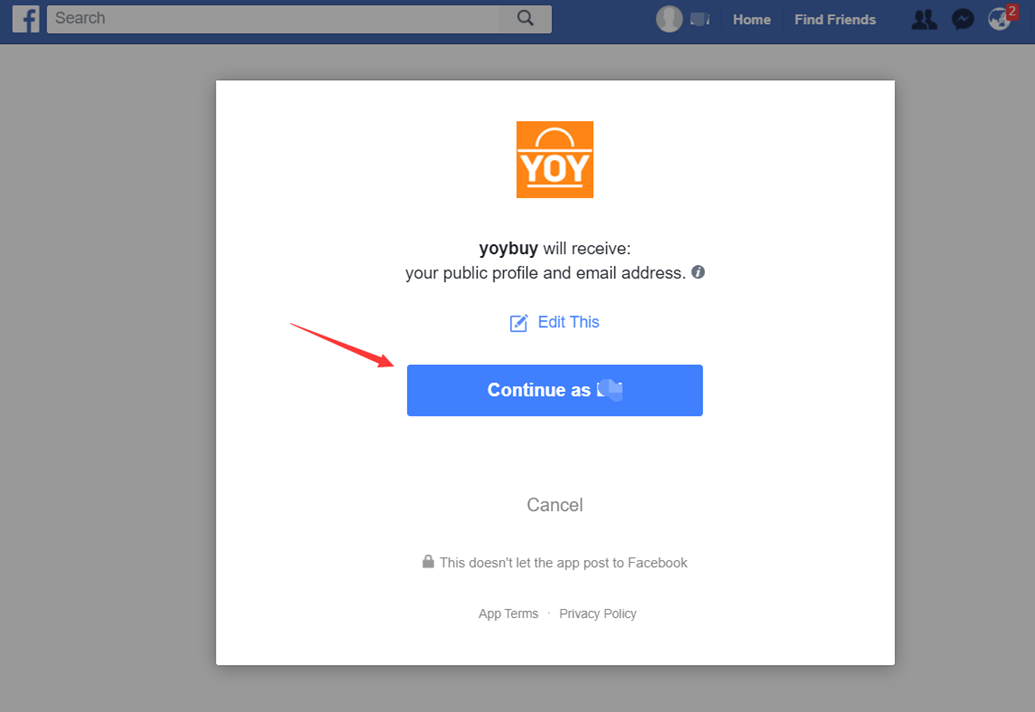 Notice: Re-authorization does not affect your previous orders, account balance and other account information, please feel free to operate.
If you have any questions about this please contact us at service@yoybuy.con or Live chat.
Best Regards!
YOYBUY